Nursery - Nanuq
Welcome to Nanuq Class page! Our class name this year is based on an animal native to the Arctic! The name 'Nanuq' means 'Polar Bear' in Inuktitut; one of the Inuit languages. The polar bear is the largest carnivorous land mammal in the world and they enjoy eating other animals such as seals. Their skin is black and they have a thick layer of fat, known as 'blubber', to keep them warm in the icy waters of the Arctic. Their habitat (the environment in which they live) is under threat as the ice is melting too quickly due to climate change. Nanuq class have adopted a polar bear from WWF and we look forward to keeping you updated!
Curriculum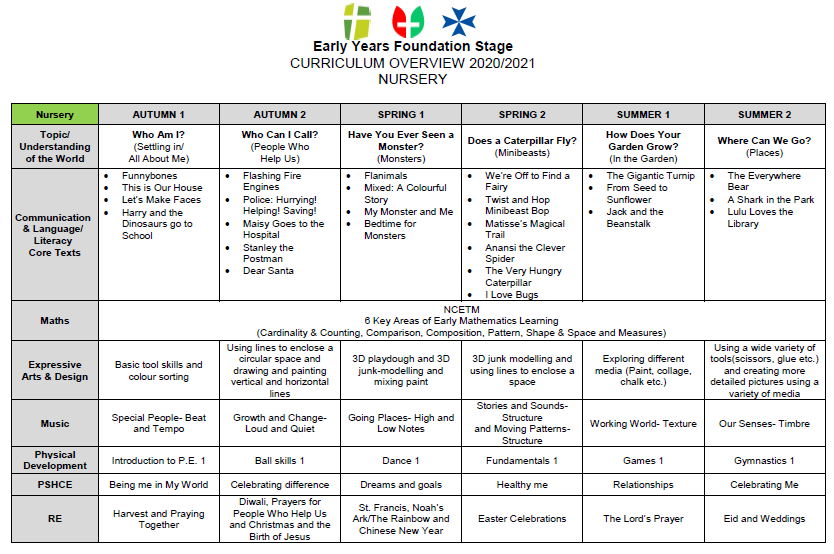 Summer Term
Just a reminder that children still need a full change of clothes in a bag on their peg.
If you are not receiving emails with photographs of your child learning at nursery – please see us to get your account set up. Also check your inbox and junk mail for any emails from Evidence Me.
RED TED
Read Every Day, Talk Every Day
RED TED is an acronym for children Reading Every Day with their parent or carer and then Talking Every Day about what they have read.
We will change books on Wednesdays and Fridays. Please see the class teacher if you would like your child's book changed on any alternative days.
We strongly encourage you to continue RED TED as part of your home learning. Keep track of how many books you read with tally marks or by making your own chart. If you have your own printer you can download and print this chart (RED TED Chart).
Celebrate reaching reading milestones by sharing a picture of your chart with your teacher on Evidence Me. Please refer to the Reading section below for a list of websites offering a range of online books and read aloud books.
Please click on the Red Ted for more information on how RED TED operates in the classroom.
Home Learning
Please click on the home learning grid to see this weeks learning. We have also included a number of websites, links to online stories and books to read aloud as well as some links to physical activities to keep your children moving. Please remember everything you have learnt about keeping safe online.
Please continue to read to your child every day.
Purple Mash
Please click on the picture below to access the Purple Mash website. Please ask your child's teacher if you are unsure of the log in details.


Click here to be directed to our Purple Mash information page.

Reading
Please click on the links below to access different online stories that children can read or listen to. Most of them do not require you to sign up. Enjoy!
Physical Activities
Keeping active is really important. Please try and do some physical activity everyday for 30 minutes.
Evidence Me
Evidence Me is the platform we use in the EYFS to share with you what your child has been learning at school.
Once you have activated your account you can download the Evidence Me by 2Simple app by visiting the App Store or Google Play.
View all your child's observations any time by opening the Evidence Me app and tapping Observations on the quick-access bar in the bottom left-hand corner.
You can also use the app to share home learning with the class teacher. Simply select the media icon you want to use to record it and add a brief note explaining what your child has done. Your observations will automatically be uploaded to the school's account as long as your device is connected to wifi.
Please click on the Evidence Me logo for further information and guidance.
Websites
Here are some helpful websites to help your child with Phonics at home.
Here is a useful website to help your child continue their learning at home. Have you tried 'Count with Lecky', 'Dressing Lecky' and 'Lecky's Friends'?
http://www.crickweb.co.uk/Early-Years.html